Massage oil - Cellulite Cuvée
Regular price
€16,00
Sale price
€14,40
Save 10%
/
Tax included.
Shipping
calculated at checkout.
---
To effectively fight cellulite, to eliminate stretch marks and shape the body
"When I was developing the recipe for this anti-cellulite massage oil, I knew from the start that it would contain ivy extract and that I would mix a selected mixture of essential oils into it. While searching and studying natural ingredients with anti-cellulite action, I discovered a great extract of brown algae. And so this miraculous mixture of plant extracts, oils and essences was created, which I named CUVÉE. This is a term that is used mainly in winemaking when it comes to a mixture of several different varieties of wine. "
- creator Katjuša Reja
What helps the most to maintain a firm appearance of the skin - prevention or cure?
Both, because you help your body with a massage if cellulite is already visible or even if it is not yet. In addition to massage, exercise and a healthy diet are also important factors, but the anti-cellulite massage of the affected parts with a quality and effective massage oil plays a crucial role in maintaining the skin firm and elastic.
The Celulite Cuvée massage oil contains a selected mixture of essential oils, vegetable oils and extracts of brown algae and ivy, which help getting rid of the orange peel skin appearance as well as in preventing the formation of stretch marks. What's more, it helps to accelerate the functioning of the lymph. The product is vegan.
Massage stimulates the tissue to begin to form more collagen fibers, which give elasticity and firmer appearance to the skin. At the same time, it accelerates lymph function..
You'll love it if you:
want to get rid of orange peel

want to inhibit the formation of stretch marks

want to increase the level of collagen fibers and thus the elasticity of your skin

want firm and vital skin

want to support the lymph function.
Cellulite Cuvée contains grape seed oil, so it is especially suitable for using it at home, as this oil glides very nicely and absorbs quickly.
The anti-cellulite massage will be even more effective if you help yourself with the wooden massage roller, which is a local product.
In both, prevention and cure, two things are important: regular massages and perseverance. This means that the results are most visible when the massage is performed regularly, everyday. It is important that the oil is well massaged into the skin. In some cases, the results are visible after a month. A massage display is available under the tab Use.
Our promise
Content: 125 ml*
*Option to purchase with dosing attachment for easier application.
The images of the products are symbolic, as we make each one by hand according to a unique recipe developed by us, in small, always fresh batches. In doing so, we strive to be as sustainable and socially responsible as possible.
Get rid of cellulite now!
Ingridients
Grape Seed Oil
Grape seed oil (Vitis vinifera seed oil) is rich in phenols, omega-6 lipid acids and vitamins. Oil is a by-product of wine production. It is obtained by various types of extraction, and the highest quality of it is cold pressed, which is also the main component of this massage oil. The high content of vitamin E gives the oil a strong antioxidant potential. The oil also contains phytosterols, which have anti-inflammatory effects, and reseravtrol, which gives the oil antimicrobial properties. Research has shown that it improves the hydration and elasticity of the skin and nourishes it.
Ivy
Ivy extract in olive oil (ivy helix extract) has "anti-cellulite" properties as they have a high content of saponins and flavonoids. Saponins are natural surfactants that help solubilize lipid stores in adipocytes (lipid cells) and thus also enable better circulation of the lymphatic system. The latter plays an important role in removing toxins from the body. We can imagine it as one of the detox systems of our body. Flavonoids have anti-inflammatory action and beneficial effects on inflammation. In addition, ivy extract is in olive oil, which contains polyphenols and squalene. These stimulate collagen synthesis and have an antioxidant effect, thus firming the skin and reducing inflammation.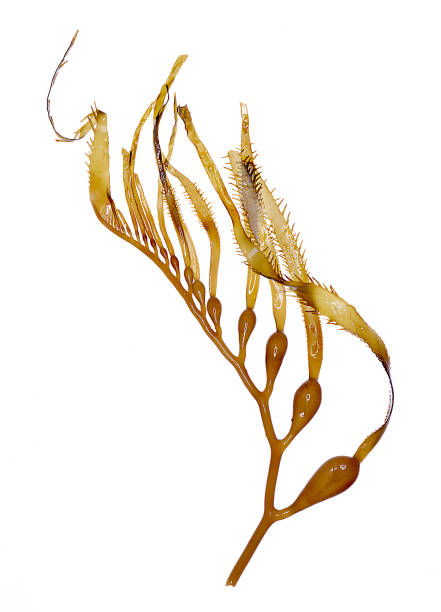 Brown Algae
Brown algae extract (Himanthalia Elongata Extract) is an extract from the edible Himanthalia Elongata algae, also known as seaweed, with high fiber content. In addition, it contains many vitamins A, C and E, as well as essential amino acids and other natural minerals. It is used in cosmetics mainly due to its caring effects, antioxidant and antimicrobial properties, as it is composed of many florotanins in the form of polyphenols (eg. caffeic acid). It protects the skin from radicals and maintains its elasticity. It also stimulates collagen synthesis in the skin.
Grapefruit Essential Oil
Grapefruit essential oil (Citrus paradisi) has been shown to reduce adipogenesis (lipid tissue production), stimulate circulation and strengthen the epidermis. In addition, it also has antimicrobial, anti-inflammatory (contains limonene) and antioxidant properties.
Lemon Essential Oil
Lemon essential oil (Citrus limonum), like grapefruit oil, is rich in antioxidants and stimulates the circulation of the lymphatic system. Lemon also hydrates the skin extremely well.
Juniper Berry Essential Oil
Juniper berry essential oil (Juniperus communis) acts as an antiseptic and diuretic. It helps to improve the appearance of uneven skin (scars, acne, cellulite), as it contains active compounds such as alpha-pinene, sabinene and juniper, and soothes irritated skin.
Rosemary Essential Oil
The essential oil of rosemary (Rosmarinus officinalis) is known in cosmetics mainly for its successful elimination of hair loss. However, studies have shown that it is also excellent in the fight against cellulite. Namely, rosemary reduces the accumulation of lipids in the subcutaneous tissue and stimulates microcirculation, thus inhibiting the formation of cellulite.
Sweet Fennel Essential Oil
Essential oils of sweet fennel (Foeniculum vulgare oil) and black pepper (Piper Nigrum) are potent antioxidants and protect the skin from radicals. Fennel also has a positive effect on the balance of hormones, while black pepper has an anti-inflammatory effect on inflamed adpiocyte (lipid) tissue and thus has the effect of reducing subcutaneous fat.
INCI names:
Vitis Vinifera Seed Oil, European Olive Fruit Oil, Citrus Seed Oil, Tocopherol, Hedera helix ekstrakt, Himanthalia Elongata Ekstrakt, Citrus paradise peel oil, Citrus slime peel oil, Piper nigra fruit oil, Rosemary officinalis oil, Foeniculum vulgare oil, Junipurus officinalis oil, Junipurus officinalis Common fruit oil, *Limonene, *Linalool, *Geraniol, *Citral. *Naravno prisotni v eteričnih oljih
Sustainability
The massage oil is packaged in an aluminum bottle with an aluminum lid (plastic free) or with a dosing pump, which allows easy and clean application of massage oil. To minimize the use of plastic, the dosing pump can be reused.

The packaging is fully recyclable.

All ingredients are biodegradable and do not accumulate in the environment or aquatic organisms.
Use
Warnings:
Despite the fact that all products are natural, people with particularly sensitive skin (eg. essential oils) should first try the product on an area of skin that is not exposed.

The product contains a large proportion of active essential oils and plant extracts, therefore, its use during pregnancy is not recommended.

The use of oil on the skin that will be exposed to the sun's rays is also not advised because some of the active ingredients in citrus essential oils react with UV rays.
Massage:
Massage the massage oil into your skin every day. Perseverance and regular use are important. For some, the results are visible after just one month.
With movements that stimulate circulation, apply the massage oil starting at the feet, continuing towards the knees and upwards.

Kneading the affected areas: Use two fingers for smaler areas and your whole hands for larger areas.

Boxing: Use your fists to box the most affected places, as if to break down fat mounds.

ˇS ˇmassage: knead the affected areas in the opposite direction with both hands as if doing the letter S.

Perform a squeezing massage on the hips and thighs: Relax the muscles and then. with both hands, press and wrap in the affected areas, as if you were squeezing a wet towel.

Finish the massage with strong pressures in the direction as described at the beginning of the massage (towards the heart).
The massage is even more effective if you use the wooden massage roller.