Mini massage oil - Antistress
Regular price
€4,00
/
Tax included.
Shipping
calculated at checkout.
---
To relax muscles and overcome feelings of fatigue
Great for short massages at home

Contains carefully selected vegetable oils and extracts

Awesome help for relaxation

Therapeutic effect that reduces feelings of tension, fatigue, insomnia and anxiety

Vegan product

Contains only cold-pressed oils with active ingredients
Mini massage oil Antistres contains carefully selected oils with aromatherapy effect for short home massages.
Antistress massage oil contains cold-pressed grape seed oil and coconut oil, which are enriched with vitamin E and essential oils of real lavender, sweet orange and sage.
During the massage, the hands run extremely nicely on the skin and therefore the massage is more effective and pleasant. The oil also absorbs nicely and relatively quickly into the skin, so it is especially suitable for short massages, which are usually performed at home.
Essential oils have a therapeutic effect as they help with relaxation, reduce tension and anxiety.
Due to its viscosity and composition, grape seed oil is an extremely popular massage oil.
Content: 100 ml*
* Option to purchase with dosing attachment for easier application.
Our promise
Ingredients
Grape Seed Oil
Cold pressed grape seed oil (Vitis vinifera seed oil) is rich in phenols, omega-6 lipid acids and vitamins. Oil is a by-product of wine production. It is obtained by various types of extraction, and the highest quality is cold pressed, which is also the main component of this massage oil. The high content of vitamin E gives the oil a strong antioxidant potential. The oil also contains phytosterols, which have anti-inflammatory effects, and reseravtrol, which gives the oil antimicrobial properties. Research has shown that it improves the hydration and elasticity of the skin and nourishes it.
Coconut Oil
Fractionated coconut oil (Caprylic/Capric Triglyceride) is a naturally processed coconut oil. The oil is extremely light, so it is quickly absorbed into the skin. It does not close pores and perfectly nourishes even the most sensitive skin. It creates a protective layer on the skin and helps retain moisture. After the massage, the skin is silky and smooth, without greasy feeling.
Lavender Essential Oil
Lavender essential oil is the most active aromatherapy ingredient in massage oil. The essential oil of true lavender Lavandula angustifolia, which we obtain ourselves from purified lavender flowers by steam distillation, is one of the most commonly used oils in aromatherapy. Numerous studies have confirmed that the oil consists of over 160 ingredients that act synergistically on various receptors in our body. The known effects of lavender oil are mainly to speed up relaxation, reduce feelings of anxiety, relieve depression, insomnia, allergies, eczema, menstrual cramps and nausea. In addition, it has anti-inflammatory, antiseptic, antifungal and antibacterial effects on the skin. It is one of the safest essential oils, so it is also suitable for people with the most sensitive skin.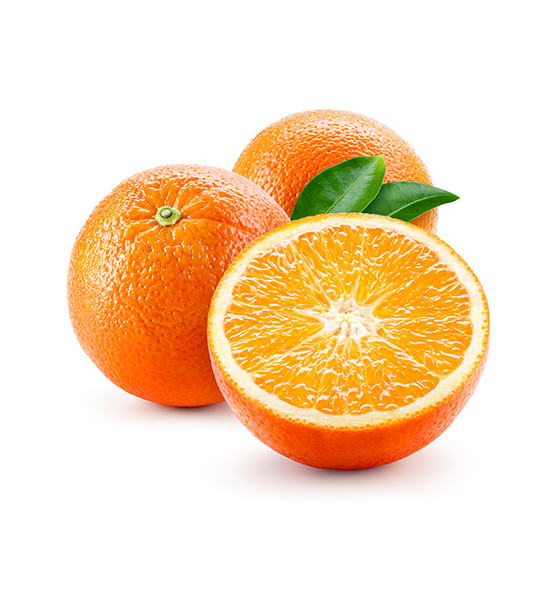 Orange Essential Oil
Sweet orange essential oil is obtained by cold pressing the orange peel. The sweet fresh scent of orange evokes pleasant sensations, so this oil is also very popular in aromatherapy. It has an antiseptic effect. It has a calming and optimistic effect on the psyche, so it is used for anxiety, nervousness and insomnia.
Sage Essential Oil
Sage essential oil is obtained by steam distillation of the leaves of this Mediterranean shrub. Its name "salvia" comes from the Latin word "salvere", which means to save or. to heal. This indicates its popularity and effectiveness in aromatherapy. It has antiviral and antimicrobial effects, affects our psyche through the nervous system, helps with fatigue and mental exhaustion.
INCI names:
Vitis Vinifera Seed Oil, Caprylic/Capric Triglyceride, Tocopherol, Lavandula Angustifolia Oil, Helianthus Annuus Seed Oil, Salvia Lavandulifolia Oil, Citrus Aurantium Dulcis Peel Oil Expressed, *Limonene, *Linalool,*Geraniol. *Naturally occurring in essential oils.
Use
The product contains a large proportion of active essential oils, so its use is not recommended during pregnancy, lactation and in young children.
It is recommended that the massage be performed when you can take time for yourself for at least 20 minutes. This will allow the active ingredients in the massage oil to help you eliminate unpleasant feelings of anxiety, fatigue, tension, insomnia, etc.
Massage the oil into the neck, head and upper back.
Sustainability
The massage oil is packaged in an aluminum bottle with an aluminum lid (plastic free) or with a dosing attachment (plastic), which allows easy and clean application of massage oil. To minimize the use of plastic, the dosing attachment can be reused.

The packaging is fully recyclable (aluminum).

All ingredients are biodegradable and do not accumulate in the environment or aquatic organisms.