Mini Detox Sugar Cane Body Scrub - Natural Body Scrub
Regular price
€4,00
/
Tax included.
Shipping
calculated at checkout.
---
[English label available for the 250 ml packaging only, the 30 ml packaging has the Slovenian label]
Clean your skin inside & out and prepare it for absorbing nutrients
»When I was formulating the creamy Sugar Cane Detox body scrub, I wanted to create a natural product to regenerate the skin as quickly as possible. An effect that users will see and feel after the first use. The product contains a rich dry peel based on unrefined sugar and magnesium salt, which removes dead skin cells and allows the skin to absorb nutrients from other products. When Detox is washed off with water, the nourishing oils form a fragrant emulsion in it, which helps to naturally detoxify the body while it nourishes and pleasantly scents the skin. "
- creator Katjuša Reja
It all has to start somewhere ...
The skin works properly and is healthy when regenerated and vital. Before applying a cosmetic product on it, we must make sure that it is prepared to absorb all nutrients, otherwise all the effort is in vain.
This requires a total-care approach every week, which includes the 100% natural body scrub - Detox. This product contains 3 effects in 1, which your weekly body care routine desperately needs: SCRUB, DETOX and CREAM. The product is vegan.
You'll love it if you:
want to get rid of dry, tired skin and any possible problems

want to revitalize and regenerate your skin

face dry and tired skin due to various causes (illness, radiation, medications ...)

want to prepare the skin for treatments (weekly routines, anti-cellulite treatments, etc.)

want to maintain a youthful appearance of the skin

want to support your body in the detoxification processes

want healthy and vital skin
Dead cells that accumulate on the epidermis give the appearance of impure and tired skin. They also clog pores, which are important for healthy skin function. Exfoliation relieves the skin, cleanses it and also stops aging. By exfoliating dead cells, the skin looks rejuvenated, as new cells come to the surface. All care products are then better absorbed in the skin and produce a greater effect.
SCRUB
Unrefined cane sugar, magnesium salt and sea salt are natural ingredients that exfoliate dead skin mechanically as well as chemically. Brown sugar contains glycolytic acid, which is by size the lowest AHA acid. This makes it the most effective in chemical exfoliation of the skin.
DETOX
The role of the skin is extremely important in the detoxifying processes of our body, as it is the largest organ involved in this process. The Detox Sugar Cane body scrub contains natural ingredients that actively help this process outwards and inwards.
Clay and active charcoal have a great absorption ability and bind impurities. Magnesium salt (magnesium sulfate) in the product provides the mechanical peeling effect and it also has an important role in detoxifying the organism. Research has shown that both magnesium and sulfate ions are well absorbed into the skin. Both are also actively involved in many metabolic processes in our body. Selected essential oils such as: grapefruit, black pepper, cypress, sweet fennel and thyme in the product do not only smell stunningly, but also promote the secretion of enzymes, important in detoxification.
CREAM
Ingredients form a cream when rinsing with water which you gently rub into the skin at the end. Raw vegetable oils and butters contain natural emulsifiers, which form a rich cream when combined with water. Thus, their effect is moisturizing and nourishing. These ingredients are unrefined, that's why they are rich in antioxidants and nutrients which are absorbed into the skin after the exfoliation. This will make the skin beautifully nourished, protected and moisturized.
The product is suitable for everyone who have problems with:
dry skin

tired skin and

skin that may be affected due to various causes (diseases, radiation, medications ...).
The rejuvenation of the skin is rapid and visible, so it is suitable for anyone who wants to slow down the aging processes with anti-aging effects, as well as for anyone who wants to do anti-cellulite treatments for summer, as it optimally prepares the skin for absorbing the nutrients. We recommend to use it in with the Celulite Cuvée anti-cellulite oil which will make your skin even more smoother and firmer.
It's enough if you apply the body scrub once a week on dry skin. Exfoliate for a few minutes. Once the grains of salt and sugar clean the skin, the detox effect will begin to work. When you wash the scrub with lukewarm water, the butters and oils will create a rich and fragrant cream that will be quickly absorbed in the skin. More in the tab Use.
Our promise
Content: 250 ml ali 30 ml
*All images are symbolic, as I make each product according to my recipes, in small and always fresh batches. In the making process, I strive to be sustainable and socially responsible.
Regenerate your skin now!
Ingredients
Activated charcoal
Activated charcoal is of plant origin derived from coconut shells. It binds impurities and toxins.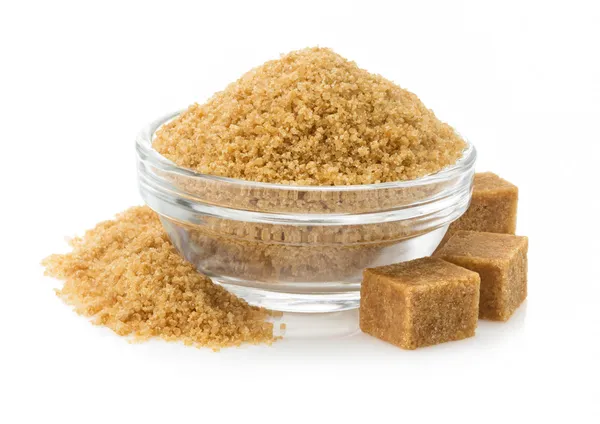 Brown sugar
Brown sugar contains glycolytic acid, which is the smallest AHA acid in size and is therefore the most effective in chemical exfoliation of the skin.
Clay
Clay binds impurities and toxins.
Shea butter
Shea butter makes sure that the cream does not leave a greasy feeling on the skin and absorbs nicely.
INCI names:
Sucrose, Magnesium sulfate, Olea Europaea Fruit Oil, Sodium Chloride, Cocos Nucifera Oil, Vitis vinifera Seed Oil, Theobroma Cacao Seed Butter, Butyrospermum Parkii Butter, Cetearyl alcohol, Garcinia Indica Seed Butter, Bentonite, Kaolin, polysorbate 80, Glyceryl oleate, Lecithin, Dehydroacetic acid & Benzyl alcohol, Charcoal, Tocopherol, Citrus x Paradisi Peel Oil, Cupressus sempervirens, Piper nigrum seed oil, Cymbopogon Schoenanthus Oil, Foeniculum Vulgare Oil, Thymus vulgaris Oil, *Citral, *Limonene, *Linalool, *Geraniol. *Naturally occurring in essential oils.
Sustainability
The packaging is fully recyclable (aluminum, recycled paper).

All ingredients are obtained in a sustainable and socially responsible way.

They are biodegradable and do not accumulate in the environment or aquatic organisms.
Use
Before use
The product contains shea butter, which is squeezed from nuts, so people with allergies to nuts should first try the product on a small area of less exposed skin.

People with sensitive skin should first test the product on a small area of less exposed skin.

The product contains natural oils and waxes, which can soften at higher temperatures (above 60 °C), so the product may change its structure slightly at higher temperatures. A characteristic of butters is that they can crystallize due to frequent heating and cooling, which can be felt as tiny grains in the balm. In this situation, the product doesn't lose on quality, as it is only a matter of physical changes.

Exfoliation of the skin is recommended once a week. However, our skin needs to be listened to in intensity and frequency.

Some skins need a rougher and more frequent exfoliation, while others need a gentler and more infrequent exfoliation.

Although the feeling and appearance of the skin after exfoliation is immediately better, exfoliation should not be overdone, because excessive peeling can break the protective coat of the skin.
Use
1. Take some Detox body scrub and dissolve it in your hands so that the granules apply better on the skin.
2. Put the scrub on dry skin. For a mild mechanical peel, wet the skin first. Grains of salt and sugar dissolve in water and lose their abrasive function.
3. Apply the scrub in a circular motion from the bottom up: Start at the bottom, at the legs, and continue upwards towards the torso, finishing at the arms. Avoid excessive rubbing of the chest. This scrub is not suitable for the face because it is too rough.
4. Rub the scrub in for quite some time so that the detox ingredients start working.
5. Finally, wash off the scrub.
6. Gently rub the cream into cleansed skin.